Submitted by
Leanna Chappell
on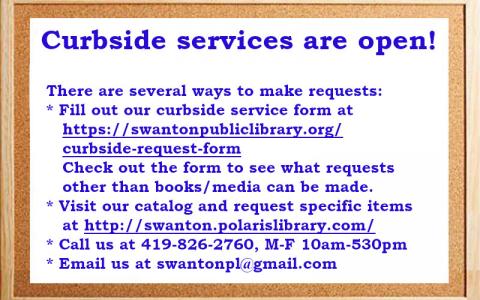 The library is open for curbside service! We're working on being able to open fully to the public, but in the meantime, you can request items and pick them up curbside.
You can call us at 419-826-2760 during open hours, visit our catalog, email swantonpl@gmail.com or, and/or fill out a curbside service request.
Our temporary hours are Monday through Friday, 10:00 am to 5:30 pm.