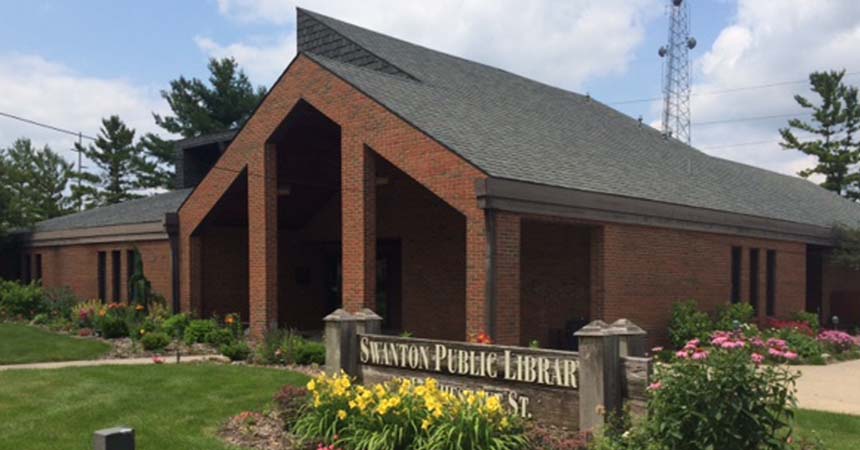 (419) 826-1020 (fax)
Hours
M-T: 10:00 am - 7:00 pm
W-Th: 10:00 am - 8:00 pm
Friday: 10 am - 5:30 pm
Saturday: 10 am - 2 pm
Sunday: CLOSED
LOCATION:
Located between Rotary and Pilliod parks near the Village Offices.
EMPLOYMENT OPPORTUNITIES:
Visit Employment Opportunities to see if there are any open positions available. Applications are accepted at any time and kept on file for one year.
STAFF AND BOARD OF TRUSTEES:
Names and positions of current staff and Board members.
HISTORY OF SPL:
The library was first created in 1935, but didn't move to its current location until much later. Learn more.