Submitted by
Leanna Chappell
on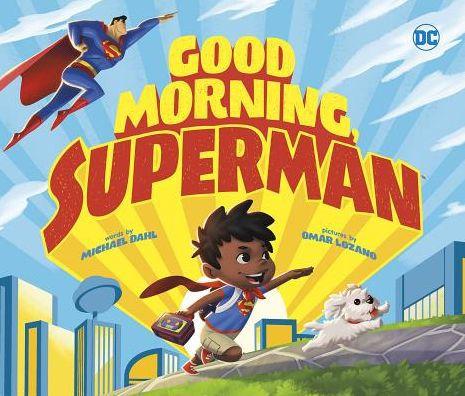 The Pillod Park StoryWalk® has a new book to read! Good Morning Superman by Michael Dahl is available to enjoy.
StoryWalk is a wonderful way for adults and their children to combine literacy skills and healthy exercise as they walk around the path to each of the 20 reading stations while enjoying the beauty of Pilliod Park. StoryWalk is a free activity for all and is accessible during normal park hours. Bring your walking shoes and your reading glasses, and enjoy StoryWalk at Pilliod Park!
The Pilliod Park StoryWalk® was made possible through a partnership with the Village of Swanton and by the generous contributions from Swanton Welding, who donated the reading posts; the Public Works Department, who installed the posts; and Fessenden Hardware, who donated the post numbers. The StoryWalk® project was created by Anne Ferguson of Montpelier, VT and developed in collaboration with the Kellogg Hubbard Library. StoryWalk® is a registered service mark owned by Ms. Ferguson.