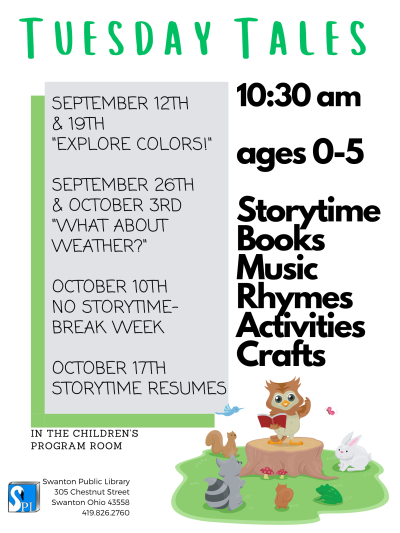 to
Storytime classes will be held on Tuesdays at 10:30 am. All preschoolers are invited to attend; children two and under must be accompanied by a guardian. 
Explore Colors – Tuesdays, September 12 and 19 at 10:30 am. Explore all the colors of the world around us this month. Don't forget to wear your favorite colors to these two storytimes!
What About Weather? – Tuesdays, September 26 and October 3 at 10:30 am. It's fall now, and winter is coming soon! Learn more about all the different kinds of weather at storytime.